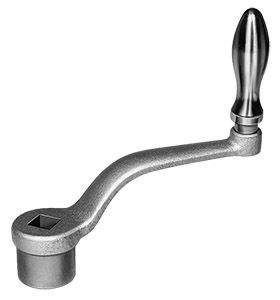 We are starting to work on ideas where the visitor can turn a crank that makes the sculpture move or change in a controlled way.
A worm gear would keep the motion under control, no matter how fast the crank is turned.
The adorable worm gear as shown reduces the rotation by 27 times, so it can turn the objects at a safe rate even if a crank is turned quite fast. (That gear is made by ServoCity and sold by Robotshop.)
Turning a nice, stainless steel crank seems like a satisfying way to control a moveable part on a sculpture.